Metatronic Healing® Training - Advanced Course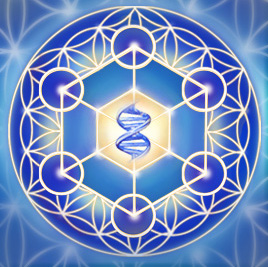 Advanced Prequisite (Step 4) 
The understanding of the Metatronic Teaching team continues to evolve and grow.  One of these insights is the development of the Metatronic Bridge, which enables Metatron and the Metatronic Team to be used much more effectively. 
With Metatron's promise to "Lift the Story" and with the abundance of healing energies at the Practitioners disposal,  Metatronic Healing is second to none at dealing with the cause, the root cause of most problems.  
The Advanced Practitioner course brings the tools to work with the condition or outward symptom of a problem in addition by clarifying and meeting the three criteria needed for any healing to be successful.  The first, that there is enough energy in the system to carry out any healing work done.  The second, to deal with the cause of the problem at its root.  The third is to tackle the symptom itself.
There are a number of different subjects and gifts to be offered each day.  Some of them are to do with your development, some of them are healing tools and some of them are new Protocols.  Combination Transmissions of herb and spice templates are some of these gifts to support of the healing process,  as well as focused healing protocols to support common and complex systemic problems which present in a healing practice.
The latest addition is a deeply radical, yet profoundly simple Metatronic Protocol for clearing and supporting the whole energy system.  These protocols ensure that the clients energy system is as active and energised as possible, which makes any healing intervention so much more effective.  They also can also be used to promote a healthy energy system and vitality for Practitioners.
Time is given to practice and explore these new protocols and systems along with time to answer questions which arise out of the experience as Metatronic Healing Practitioners.
Finally, there are the new Advanced Practitioner Attunements and Transmissions. 
The Advanced Metatronic Healing Training will be a quantum leap in not only your understanding of a Metatronic Healing and how to use it, but what you can use it for.  It is as they say a "game changer".  Some who have already taken it have talked about it being the missing link.  If you are a Practitioner and have taken the relevant Metatronic Steps to be eligible for it, you cannot afford not to say yes!
Richard & Clare – Senior Metatronic Teachers