Metatronic Special Events
The two senior Metatronic Teachers, Clare Glennon and Richard Farmer, offer you inspiration and healing online events. These sessions are open to all who want to come and experience the pure power, nourishment, and healing that is Metatronic Healing.
Free Events: An Energetic Intervention by Metatronic Healing for the Current Viral Threat
♦ 22nd May 5:00pm UK (BST) / 12.00 noon US EDT / 9.00 am US PDT – BOOK HERE
Online: Group Healing Sessions
Healing Wounds from the Past
Have you come to carry on the mistakes and patterns of the past, or have you come to heal and transform them?  When it is put like this, the answer is obvious.  This next series of online Metatronic Healing sessions given by Senior Metatronic Teachers Clare Glennon & Richard Farmer are focusing on the wounds and conditioning from the past which constrict and distort our true nature.  Left unchecked, these create and continue the patterns that have been relayed from our past. 
Metatron has divided them into three categories.  The Deep Past, the Family Line and your own Personal Wounds.  Whilst the sessions are designed to be taken to unburden and heal the 3 levels of historical wounds that we carry, they can be taken as a one off session should you wish to have just one.  We do of course recommend all three to you.
♦ Session 1:

 
Healing wounds & conditioning from the Deep Past – 19th May 8.00 pm BST
We are shaped by many pressures which echo through us from the deep past, whether it is our cultural heritage, our race, our gender or brought with us from previous and now forgotten past experiences.  Most of this is so much a part of us and our present, that we have grown up with it, blind to it and yet profoundly shaped how we are in the world and how we navigate it.
♦ Session 2:

 
Healing wounds & conditioning from the Family – 30th June 8.00 pm BST – BOOK HERE
The holding environment of the family has a deep and abiding hold on us.  Whether we are trapped by it or are compelled to escape it, either way, it still has us in its grip.  The influences of the first woman (mother) and man (father) in our lives, are fundamental, as is the effect of siblings and where we stand in the order of things.
♦ Session 3: 
Healing wounds and conditioning from our Personal Past – 27th July 8.00 pm BST BOOK HERE
Finally, there are our own actions of body, speech and mind that, when we knew no better, we are ashamed of, or have feelings of guilty around them.  These haunt us and we carry them like baggage or a burden from the past, obstructing the light of the present.
Sacred Ground - A Metatronic Beginning
The Sacred Ground is an "Open to All" event and as such, it is a deeply healing weekend in and of itself. This event also serves as the Preliminary Class for those wishing to move forward to take Step Class  More About Sacred Ground
♦ Sacred Ground Class: OZ / NZ Timezone:  Saturday 2nd & Sunday 3rd July 2022 – BOOK HERE
Times: AEST 4.00 pm – 8.30pm / ACST 3.30 pm  – 8.00 pm / NZST 6.00 – 10.30 pm / UK 7.00 am – 11.30 am BST
Teacher: Gill Goldfinch
Metatronic Life and Healing Pathway – Class Schedule
The upcoming steps on the Metatronic Pathway are listed below from Step One – The Foundation "Opening the Pathways" and progressing through the class pathway. Visual Map of the Metatronic Pathways Each step is listed in date order, along with their Metatronic teacher and location. To see full booking information and book a place – please click the class date link.
Step 1: Foundation 'Opening the Pathways'
Step 2: 

Golden Alchemy

 
Prerequisite – Foundation Opening the Pathways
Step 3: Ancestral Songlines  
Prerequisite – Foundation Opening the Pathways
Step 4: Crystal Radiance 
Prerequisite: Ancestral Songlines: Healing the Past
Step 7: The Vitruvian Bridge Step
Prerequisite: Masters
Metatronic Healing® Practitioner Training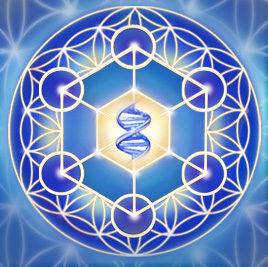 Metatronic Healing® Practitioners: Continuing Professional Development Day 2023
♦ Foundation Practitioner  CPD Day: 4th March 2023 – ONLINE
♦ Advanced Practitioner    CPD Day:  5th March 2023 – ONLINE