Metatronic Healing® Training – Foundation details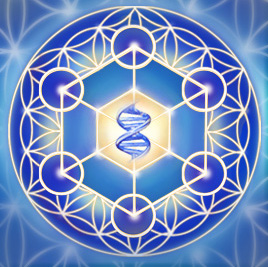 (Course Prerequisite – Step 2)
The aim of the course is to empower you to use the healing energies you have received.
Who can come?
We understand that not all students want to become professional healers immediately, nor do they want to go public on the Metatronic Healing Practitioners register.
We understand that if you are at the beginning of your sharing journey, you may not be ready to charge formal fees.
We understand some students want to begin to share Metatronic Healing outside a few close friends and family and who want to be more clear about how to do so. This course includes how to talk about Metatronic Healing and Metatron, which is not an easy thing to do!
We understand there are students of Metatronic Healing who either are already healers in other modalities or who wish to ripen in taking that formal step into professional practice as a Metatroinic Practitioner.
Overview of the Foundation Training
The first weekend will cover in-depth the tools and sequences of Metatronic Healing and give you chance to practice giving different types of Metatronic Healing based on Steps 1 & 2.
It allows us to bring you the latest developments in Metatronic Healing.
Although it is a more practical course, Metatron works to evolve you as a person and a potential practitioner, and this enables you to represent Metatronic Healing better and to give better and more focused healings for yourself and others.
After this first weekend and before the second weekend, we require you to engage in some practice sessions. You will be required to give at least 5 face-to-face (in–person) healing sessions using 5 different types of Metatronic Healing. To do this you will need to pre-arrange a number of friends who are willing to receive the sessions and to give you some written feedback which you will share with us.
Following this is the second weekend where we will address any issues arising from these sessions and then give some information on how to set up a more formal practice of Metatronic Healing.
This Metatronic Healing Training meets these different and diverse needs so that when you leave the course, you will be confident to take the step you want to, at the level you wish to take it.
On this course there is also the Practitioners 'Attunement and Transmission' to overlight and support your path and the process, wherever you are with it.
What is covered in the Foundation Practitioners Course?
Each course is tailored to the needs of the participants; however, it will include variations on the following themes:
A Metatronic overview of the Pathway and its significance, understanding what makes MH unique and how to use it.
Clarifying how to make a bridge and become a bridge for Metatronic Healing.
Clarifying and giving a Three Step Protocol.
How to add healing energies in a healing session.
Clarification of using Sacred Sequencing and "Chords" in a session.
Clarification of "Breaking the Time Frame" in a healing session.
Clarifying "Lifting the Story" Protocol (Four Step Protocol) and introducing Personal Karmic Decision Protocol.
How to talk about Metatron and Metatronic Healing.
Going through the code of ethics and safeguards concerning young and vulnerable clients.
Helping you to be clear at what level you want to use Metatronic Healing.
What makes a healing space, how to look after yourself.
Practical information about what to charge and how to use the publicity material available.
Time for any questions and things you need to be clear about in order for you to take your next step.
The Foundation Practitioner Attunement and Transmission.
If there are any further questions that you need to be answered, please contact us.
As each year passes this course becomes more powerful and enabling. It aids your spiritual evolution and your understanding of the Metatronic Life and Healing Foundation – we urge you to say Yes!
Richard and Clare

Richard m: +44 (0) 7766278475 e: richard@metatronic-life.com
Clare m: +44 (0) 7903276018 e: clare@metatronic-life.com