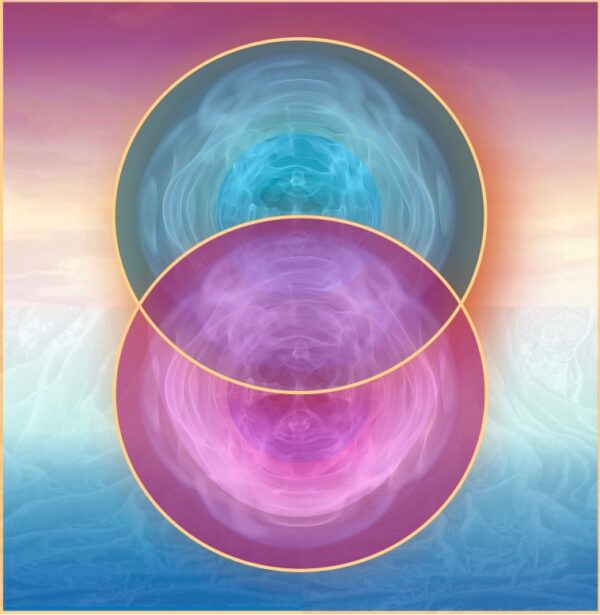 Sacred Ground – A Metatronic Beginning – 18th & 19th February 2023 Online: European & US Timezones – with Clare Glennon & Richard Farmer
£70.00 (incl. VAT)
With: Richard Farmer & Clare Glennon
Date: Saturday 18th & Sunday 19th February 2023
Times: each day
UK 2.30 pm – 7.00 pm GMT
USA 9.30 am – 2.30 pm EST 6.30 am – 11.00 am PST, .
Joining Fee: £70.00 
Online Live Event: Connect via Zoom tablet/laptop or computer online
An order confirmation email will confirm your place in this class. The full joining/connection details will be emailed from [email protected] within a week of the class commencing – if you do not receive these, please contact Richard by email – thank you.
In stock
Description
Sacred Ground – A Metatronic Beginning
Senior Metatronic Teachers, Clare Glennon and Richard Farmer, will offer you this particular class to introduce you to the gifts of Metatronic Life & Healing.  This class is open to all who want to come and experience the pure power, nourishment and healing that is Metatronic Life & Healing.
In addition, Sacred Ground serves as the preliminary stage class for anyone wishing to take the Metatronic Pathway Step 1 'Foundation Opening the Pathways' as an Online class.
About the Class:
During the class, you will be introduced to the Metatronic Healing Pathway, given the opportunity to receive 3 Metatronic Empowerments, which form the Sacred Ground, the ground for your further spiritual awakening with Metatronic Life & Healing.
Who can come? 
All are welcome; no experience is needed, just your wish to give yourself this gift of presence and healing
How is it communicated? 
The Metatronic Life & Healing Pathway is given via attunements and transmissions.  The attunements retune the body back to its original balance.  The transmissions are the healing tools or energetic templates that resonate with your higher and more creative vibration.
What will I receive in this class? 
In this class, the attunements and transmissions focus on three divine life qualities; Grace and the Divine Feminine and Masculine energies within us.
Why are these Transmissions chosen for this Class? 
Grace is that sweetness that eases the way for us.  Any movement, inner or outer, is released through this quality.  It is, in many ways, that which allows everything to flow.
Throughout all cultures and through all spiritual traditions, these two, the feminine and the masculine, the Alpha and Omega, the receptive and creative, left and right, the Yin and the Yang, are common because they are fundamental to our being and balance.  The first thing we see when we are born is, traditionally, Mother – the First Female and energy of the Feminine, and this is closely followed by the First Male and energy of the Masculine.
These fundamental meetings set the tone for all relationships with these two prime qualities both within us and in our outer relationships.  No one is perfect, so often, we are shown imperfect and wounded templates; hence our relationship with the feminine and masculine are off to an imbalanced start.  Whether too much or too little, or even perfect, this begins a lifetime of reaction to these imbalances.
So, to begin the journey with these first two templates is perfect.  To have Grace anchored in you and be re-connected to the template of the whole/Original/Divine Feminine and Masculine gently calling us back to our unblemished wholesome inner nature is incredible.
The Class  
The Class is divided into two sessions of roughly 4 hrs each, which may be a little longer.  It will be a blend of brief informative talks,  a healing, which you can receive lying down, deep rest and nourishment, and of course, the gift of the healing energies for you to benefit from and use.
We look forward to welcoming you to this beautiful experience.
Senior Teachers Clare Glennon & Richard Farmer