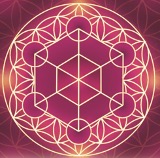 Metatronic Students – Autumn Deepening Day: Saturday 18th September 2021 (UK Timezone)
£45.00 (incl. VAT)
Metatronic Students – Autumn Deepening Day
Booking Prerequisite: Step One 'Foundation – Opening the Pathways' 
Date: Saturday 18th September 2021
Online: Via Zoom
Class Times: 10.00am – 6.00pm BST, UK
Metatronic Teachers: Richard and Clare 
Fee: £45.00 
Booking: Please reserve your place with full payment
Email Richard or Clare with any queries about the day
(Concession Rate £30.00 – Please email Clare or Richard to request)
Out of stock
Description
About Metatronic Student Deepening Days
Prerequisite For Attendance: Step One 'Foundation.'
Annual Deepening Days are offered with Senior Metatronic Teachers Richard and Clare. These are given for students on any step of the Metatronic Pathway (i.e from Step One – Foundation 'Opening the Pathways')
Students Deepening Days primarily focus on strengthening and renewing Metatronic connections, supporting health and well being as well as deepening the understanding of the Metatronic pathway.
All students, at whatever level, are most welcome to come. There is also the all-around benefit of coming to these community day gatherings for this collective purpose.
About the Day:
The Debut Metatronic Wellbeing Transmissions on this retreat day will be those of Magnesium and Spirulina. Both of these are powerful aids to health and well being. 
In addition, healing will be given along with inspiring updates for supporting students deepening understanding of Metatronic Life and Healing.
(For Students in the USA, the same Deepening Day will be offered once again for USA Timezone in Spring 2022)