How does Metatronic Healing Work?
We have a healthy respect for the mind, but we also know the crucial human challenge of reaching beyond the mind to the true source of our power, which is the consciousness held within our souls and cells. Core to Metatronic philosophy and practice is the marriage of mind and heart which leads us towards this place, so let's begin by sharing in a personal testimony from Steve Nobel, former Director of Alternatives, as he describes his experience from the inside:
"I believe that this is an important time frame on Earth, one that will determine whether this planet will be primarily a place of love and cooperation or something else. Many are being called to embody a higher light right now and Metatronic Healing is a powerful way to do so.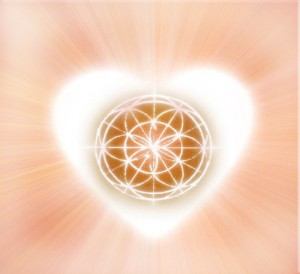 For 13 years until 2012, I was a director of a not for profit organisation called Alternatives (based in St. James's Church, Piccadilly, London) that hosted self-help and spiritual authors every week. It was there that I was introduced to Metatronic Healing in 2011 when I was going through a powerful transition in my life. This was a difficult time and many of the healing methodologies that used to work very well had stopped doing so. I decided to attend a group in London and found the weekly sessions very healing. So I decided to sign up for the Foundation course and was surprised at how deeply the healing went. It seemed to me that Archangel Metatron was reaching out into me and a deeper part of me was responding to that touch. I found the attunements and transmissions worked on my energy bodies in a way I've not experienced through any other modality, clearing out what needed to be released, such as old thought-forms, imprints and stories, and allowing the space for a more refined vibration to enter.
Metatronic Healing has been so very helpful in moving me along and opening me up to a new phase of life, and each time I do another level of training, the clearance and peacefulness deepen. I highly recommend it to anyone interested in opening up to the angelic realm, raising their vibration and embracing a new and powerful light in their energy fields."
Steve Nobel, author, coach and book mentor.
There's no simple answer to "How does it Work?" and the understanding may be more deeply grasped through the body than the mind, as the magical and loving benefits of Metatron's frequencies through each person's system through time. Here are a few thoughts; you will find more through the pages of the site – and even more as you experience the energies and techniques for yourself.
Deepening your Connection with Your-Self
The frequencies that you receive on the Metatronic Pathway, through the process of Attunements and Transmissions, connect you with Metatron's divine source, where life force and the love-power-wisdom that this contains is on a higher voltage, so to say, than what we experience as the norm in our regular lives; but this also means that it connects you with a higher and deeper aspect of your consciousness. In the most real sense, they re-forge your connections both with heaven and with the earth. This pathway is certainly a place of training for therapists. Still, they are also opportunities for anyone on a spiritual path to find guidance and clarity as they experience healing and life change for themselves. Metatron will deepen your understanding of the core issues you have chosen as the learning tools of your life path, the karma that set these up, and your spiritual purpose on Earth. The pathway offers dynamic support and encouragement as you increase your awareness and your divinely-given power. Students and clients report that not only are their deepest life lessons so deeply revealed and healed but that the transformation that follows in the wake of Metatronic energies is alchemical: it reaches deep into the cells, and the benefits are abiding and permanent. Those who seek a healer rather than a pathway of education and recalibration will gain a significant amount from personal sessions with one of our registered Metatronic Healing Practitioners.
Metatron's Divine Instruments
The Metatronic Healing practitioner has a number of energy techniques at their disposal. Some clients like to receive the energies in silence; others prefer to work partaking more actively in the process. Metatronic Healing is fluid and inclusive in the way it works: it adapts itself to each client's needs. As the higher frequencies enter the system, old blocks gradually dissipate. This clearing begins during the session and continues in the days and weeks after that, as you move into deeper alignment with your Self. The energies flowing through the Metatronic practitioner move into your energy system continue to work through your body and your psyche long after the session, to bring about rebalancing, strengthening – and a whole new level of freedom. To find your nearest Metatronic Healer, go to the website main navigation bar 'Find a Metatronic Practitioner', and the drop-down menu will list countries and location. Or explore the intensive healing Metatronic pathway which will bring about the kind of deep-acting life change that allows you to access the permanent gift of the Metatronic energies.