Class Testimonials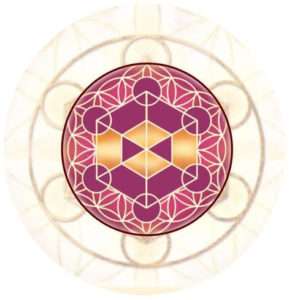 Personal experience from students is an invaluable way of getting a feel for the effect and impact of Metatronic Pathway.  All of the contributions below are genuine however we have taken the decision to keep them anonymous.
Feedback from some of the classes:
I've done a lot of work on myself with other energies before and coaching techniques, but one thing that is a permanent change from this Metatronic course is my stomach sensitivity to certain foods. Before I couldn't eat bananas, I had food allergies and pains, now it's all gone. And it's been like that since the course, can't see its turning back to the old unwell state.
Since the course, I have felt more connected and grounded and calmer. Some of my tension had left. It also felt like some of my trauma had been released.  I have felt like there is a bit more space in me and in between feelings and happenings.
I feel truly blessed and am so deeply grateful
Step 1 – Opening the Healing Pathways
It has now been nearly 3 weeks since the course.  I have returned to home and in the quiet of my own home I am meditating with these energies. There have been many subtle changes since that weekend.  At times I have been agitated and  quietly calm and confident in speaking some of my truth.  Now I am at home and have started to use and feel them as they express themselves differently in my body.  More amazingly, as I was reading about them in the course booklet, they were also acting on me, holding me in an energy field.  I feel at home with these energies and very comfortable.The course lifted a profound energy that had bothered me all my life – not realising it was forgiveness that my heart needed.  This forgiveness that occurred on the day banged at my heart very loudly and at the same time the wings of love surrounded my heart with comfort and the necessary love it needed. my heart is a peace I have known before but feels more solid…more part of me…like coming home. I have rarely felt at home anywhere.
I have noticed several things. I'm just sitting back and letting it all just happen. Worries don't exist in my being any more at this moment and time. It will be how it will be is the message I'm getting,  just sit back and enjoy the ride. I seem to be totally excepting the flow of life and riding with it. Become very aware of my thoughts and when negativity comes I acknowledge and don't hang on to it. I have fallen in love with myself hence am feeling in love with everyone.
Step 2 – Golden Alchemy
 Since the course, I feel happier, calmer and very much that I am in the right place for me.  Life does not feel quite such a drain.  I do feel stronger.  I feel that people are reacting differently to me.
As far as I can say, the Golden Alchemy experience is the most precious gift ever received which I am deeply grateful for. The heart connection with the group is very powerful and intense, I feel it every day when meditating or when appreciating something very beautiful. Magnificent, thank you.
Step 3 – Ancestral Songlines
Years ago I was sailing across the Adriatic from Venice to the then Yugoslavia with my brother and few friends. We were navigating through the night as we wanted to be in Zadar in the morning.  Just before midnight a big storm suddenly engulfed our little sailing boat.  Waves as tall as the mast were crushing on us and I thought I lost my brother as he went to take down the sails and didn't reappear for a long time. We managed to tie ourselves to the rails and strangely my brother and I weren't as sick as our companions, we were feeling exhilarated and profoundly happy, life and death were immaterial. The darkness, the waves, the wind, the din, it was beautiful, it was us and we were it. I think we felt more alive than we ever did. I have been feeling the same after the metatronic courses.  What creativity! All this pain and suffering, all the joy and fun, all the sounds and colours, all the transformations and all the possibilities. Sometimes I open the door and the waterfall of light rushes in and takes me off.
A strong experience is a bit of an understatement!  
I feel very different – happier, much lighter, more spacious, clearer and at times feel like light is pouring out of me!
Step 4 – Crystal Radiance 
Well I'm sitting here wondering how to express my gratitude for this course of attunements and transmissions of these amazing crystals – for the work and commitment before, during and after the five days.  Deep thanks. I'm feeling clearer, quieter/steadier and very aware of their presence within me, accompanying me, supporting me. More deeply this time I experience them speaking to me. I have always loved the 'Stone Nation' – my garden is full of stones brought back from beaches, hills and these Stone People are now in my being – thank you Metatron.
What a journey we are on, everything is still being integrated and feels like they, the crystal energies, are still downloading, if that is the correct word. I am using the sacred sequences every day and I can tell you that they are truly awesome, extremely powerful and the feedbacks reflect this. The messages I have been receiving from friends and family of people who are ill have been just amazing.