What is the Metatronic Healing  Course Pathway?
There are seven courses, and each one is designed to help you with your spiritual evolution.  They are given in a sacred sequence that guides your development. It is fundamental that they are taken in the correct order and that time is given to integrating each one before taking the next. The Metatronic Course Pathway is as follows:

1. Opening the Healing Pathways
The Foundation. Through seven attunements and transmission, you are reconnected to the divine aspects of your true being. This course also gives you the healing tools which make up the foundation of Metatronic Healing techniques. More information on this course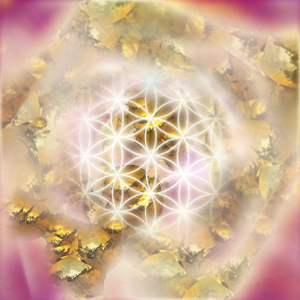 Through life's challenges, our trust in Life and our connection with nature is shaken and in some cases, broken. This course re-makes your "Tree of Life", re-fortifies your energetic system and completes the second stage of the Metatronic Healing technique, to enable you to offer a full Metatronic Healing. More information on this course
With the grounding of the first two courses, we can begin three major clearings, starting with your unconscious conditioning and wounds, family patterns and personal history. More information on this course
The Advanced Course: the second major clearing using 13 attunements and 13 crystal transmissions to bring healing to deep emotions. More information on this course

The Cosmic Course: the third major clearing is focusing on our mental positioning, the freeing of which leads to the blessing of radical forgiveness. More information on this course
Having been connected by the first two courses and cleared by the last three courses, you are now ready for the new imprint from those that have walked and completed the path before us.


6. A Walk with the Masters:
Bringing the matrix of Metatronically chosen masculine and feminine masters into the weave of our Being to deepen our connection to Divinity. More information on this course
 7. The Vitruvian Bridge:
After the sixth course, we are now ready to dive, both into the deep mystery of the Divine, and back to Earth, via transmissions and attunements of the elements.
With the completion of these courses, you will have over 65 different healing energies to use in a healing meditation for yourself or others.